Mr.Saeed Albadawi from Saudi Arabia got stem cell treatment  OA knees in my practice the day before yesterday morning. ( 5th May, 2016).
He has this to say this evening (7th May 2016) :
"My dear friend Dr.A.K.Venkatachalam
My dear friend, Dr. I would like to express to you my thanks and appreciation of what you've done toward me from the services and make stem cells process the knees and I would like to tell you that my case at the moment is good Dear Sir Thanks again You Greetings and appreciation
your friend
Saeed Albadawi "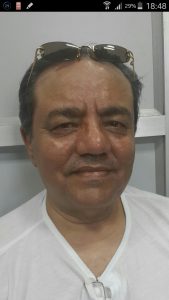 Those who need this treatment in India may see www.orthobiologicsurgeryindia.com for more information.