---
Stem cell treatment hip arthritis India.
Yesterday I saw a 30-year-old software analyst from northern India. She has had hip pain for  the last two years. After seeing many doctors in her hometown she visited me this week. After doing a battery of tests and x-rays, I concluded that she has got degenerative arthritis of the left hip. Here's her x-ray.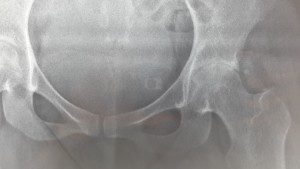 One can see joint space narrowing on the left hip. The conventional treatment for this is a total hip replacement.
Stem cell treatment hip arthritis India is an option now.
For more information about total hip replacement in India visit www.hipsurgery.in.
---
---
available in my practice in India.